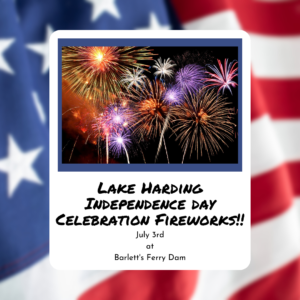 Lake Harding offers many weekend activities for everyone to enjoy!
Whether your pleasure is………
Boating, skiing,wakeboarding,waverunning or just relaxing and watching the boats go by……..
Lake Harding has it all!
There is a marina to gas-up and grab a snack or you can sit down and grab a bite to eat at the lakehouse restaurant and country store! Tri-city watersports is also located inside and provides pontoon boat, jet ski, kayak and paddle boat rentals 7 days a week!
A couple of times a year on Lake Harding there are poker runs held on the lake for different charitable causes.
Travel by boat to attend church services on Lake Harding at the famous "two tree island" every Sunday morning at 11 am during the summer months of June, July, and August. There are many different denominations with a variety of speakers and musical talents.